Individual sports sponsorships
The very best softballers in the globe are in our database and are in our sponsorship programs. We understand the power of academics and sports as a package. Your talent is our prerequisite.
Depending on the education level, we pick your academic assistance as long as you will continue with your passion for softball.
We are flexible in our mandate; you can choose to learn in the school of choice or allow you to join the softball academy located within your jurisdiction to support your dream fully.
You also have an option to choose any of the academies, and you will get full sponsorships, including a monthly stipend for your family.
Softball clubs have many opportunities to grab on our club sponsorship program. You send a proposal on the area of need; we vet them and give you what you need.
We also come in handy to support your initiatives by providing individual sponsorships to club members who have a dire need.
Under club sponsorship, we sponsor you to an international event as a way of gauging your talent to place you in international clubs once you meet the requirements.
We accommodate corporate organizations under the corporate social responsibility program to come on board with sponsorship in their chosen area.
Our approach is through the proposals, which we also present to them and choose what they want to do based on their company policies.
We have various categories of corporate sponsorship, silver, bronze, and gold sponsorship. You don't have to do it in material form. Financial support is highly welcome, and you are sure of accountability.
Softball Academy Partnership
Are you a softball academy? Do you wish to have a softball academy within your area? Since we are popularising the games, we invite corporate, schools, and non-profit organizations to set aside fields for the game and the rest of the infrastructure is our role.
We establish softball academies from scratch, which help us in the placement of our passionate softballers. We do infrastructure development, provide sports equipment, and all the necessary asset support to kickstart and coordinate all its activities.
The partnership promotes community involvement in the project as much as the children and the youth are the primary beneficiaries. From time to time, we send international referees to give a global perspective to meet the international standards.
Capacity building of softball referees
You could be asking who will train people interested in the game. We have capacity building programs to pick individuals and give them the necessary training to train softballers across the continent.
Our referees are advantaged since they also get international assignments to encourage them in the game.
We organize various tournaments both locally and globally to expose our players to international softball game standards.
Subscribe to Our Newsletter
Are you interested in softball? Do you want your community to benefit from our programs? If yes, we are looking for you. We want to have Dallas Charge felt in the remotest parts of all continents.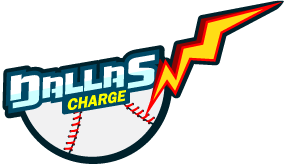 Email Us
admin@dallascharge.com