Welcome to Dallas Charge, a softball company focused on transforming softball players' lives to international standards. We bring on board softball players at all levels to reach their potential within the limited resources.
We also sensitize the public about this game through various platforms. One of our most successful ones is through schools in the Australian continent. We introduce the game as part of their co-curricular activities at the district, provincial, and state level.
At the state level, we now become active in identifying top-notch talent in the game and enrolling them in our recognized softball schools to move the skill to the next level.
We also sponsor softball clubs in the rural communities by providing sports equipment, including balls and sports uniforms.
When a club identifies a field, we support various initiatives to rebuild the sports stadium to suit international standards.
We are the power behind the clubs' tournaments, complete with rewards to encourage players to do their best.
Subscribe to Our Newsletter
Are you interested in softball? Do you want your community to benefit from our programs? If yes, we are looking for you. We want to have Dallas Charge felt in the remotest parts of all continents.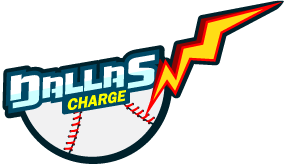 Email Us
admin@dallascharge.com